Popular mobilization
The Colombian people defeat the tax reform of President Iván Duque
After continuous and massive mobilisations in cities and regions throughout Colombia in the last five days, President Iván Duque has announced the withdrawal of the tax reform bill submitted to Congress on 15 April. The bill had provoked a National Strike on 28 April and then daily protests in which Public Services International (PSI) affiliates actively participated.
"I request that the Congress of the Republic withdraw the bill submitted by the Ministry of Finance and to urgently process a new bill that is the result of consensus and thus avoid financial uncertainty," said Duque.
The violent police crackdown on protesters left an unknown number of people dead, more than 200 injured - at least 18 people with eye injuries - and more than 500 arrested. Sexual and gender-based violence has also been reported.
"Public Services International expresses its admiration of the Colombian people and particularly to our affiliates in that country, who were mobilised across the length and breadth of the national territory. The people, mobilised in the streets, succeeded in defeating the arrogance of the government, which will now have to seek a consensus on how to raise the resources the country needs and will have to consider proposals for a progressive tax reform that does not affect the poor and middle sectors of the population," says Juan Diego Gómez, PSI sub-regional secretary for the Andean countries, who accompanied the mobilisations in Bogotá.
However, he points out that the struggle is not over: "It is time to elevate the demands for a living wage, to defeat draft Law 010 which deepens privatisation in the health sector, to advance in the construction of stable and lasting peace, to stop the assassinations of social and trade union leaders, to demand and revalue the role of essential public services and to resume the practice of participatory democracy in the decisions that Colombia requires".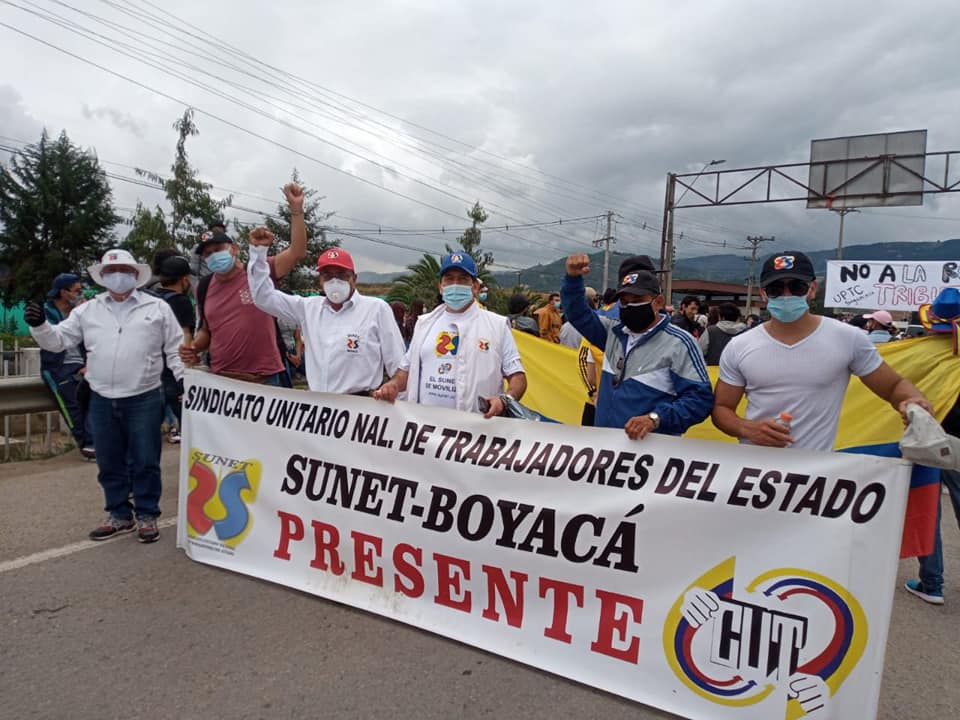 Although the bill did include a tax on the richest, Duque's reform also sought to increase revenue by raising taxes on basic food staples and essential services including electricity, gas and sanitation. The proposal also determined that low wage workers who are currently exempt should start paying income tax, which would affect at least 3 million people.