Young workers appreciating submission of one the presenters at the Tanzania Young Workers Union Training, August 2022
The Tanzania Young workers Union Training was held on 2-3 August 2022 in Dodoma, Tanzania.
PSI Tanzanian affiliates, the Tanzania Union of Government and Health Employees (TUGHE), the Researchers, Academicians and Allied Workers Union (RAAWU), the Tanzania Local Government Workers Union (TALGWU) and the Tanzania Union of Industrial and Commercial Workers (TUICO) participated in this young workers union training meeting organised in the framework of the project implemented by PSI in partnership with Kommunal and Union to Union on "Organising workers for trade union unity of action, density and quality public services in East Africa" that has been running from 2018-2022.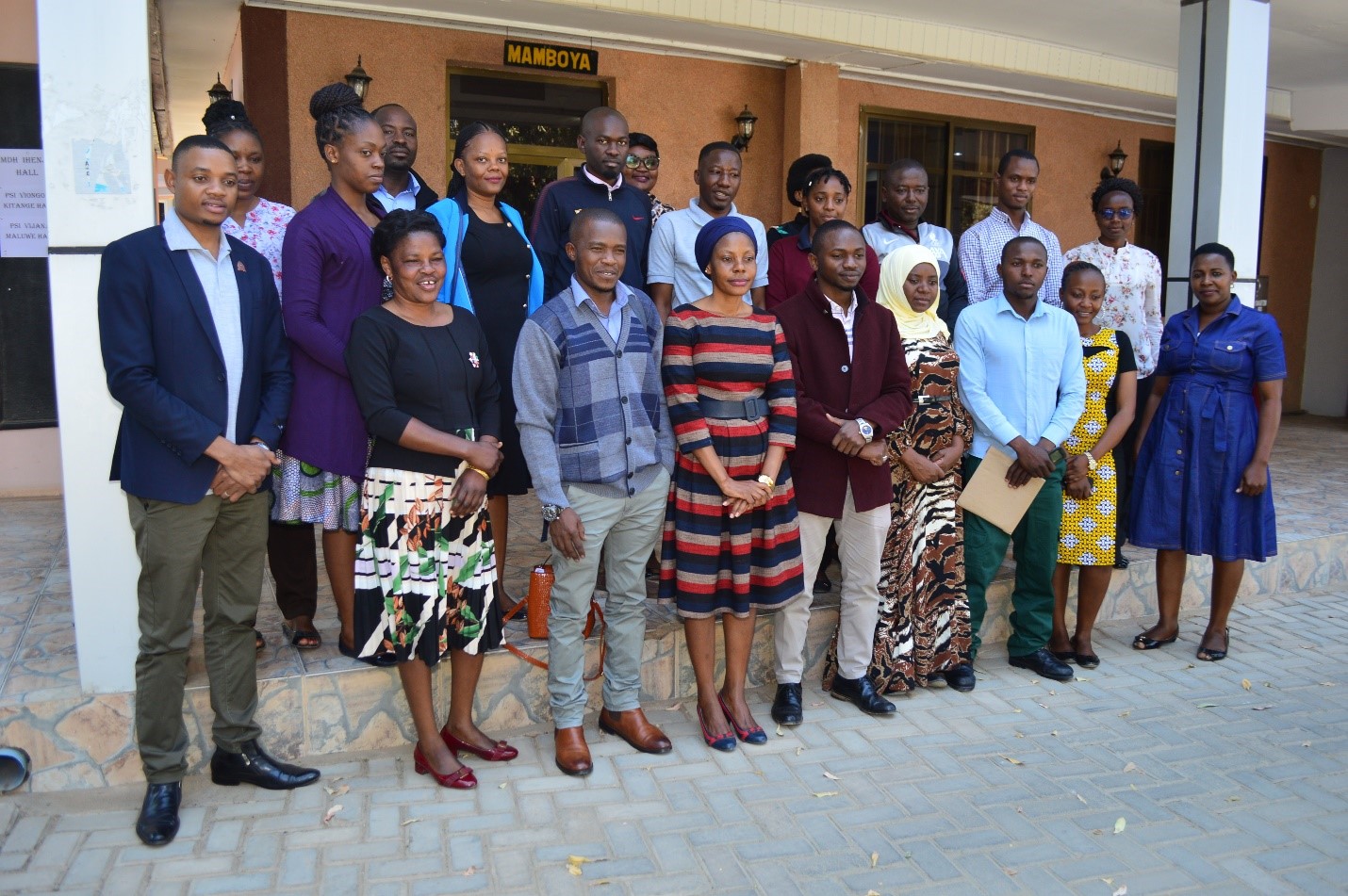 The main objectives of the meeting were to:
Make an analysis relating to attitudes by young workers towards trade unionism

Highlight Trade Union Values and Principles and how they are used inside and outside of the trade unions.

Understanding the basic concept of effective leadership
The training focused on equipping the young workers with leadership skills and also sharing experience among the participants. Some of the positive developments were the formation of young workers committees at various branches across the country for the four unions. One the young workers from RAAWU was also elected as the national chairperson of all the young workers in Tanzania. This is one of the young workers that had benefitted from all trainings undertaken by PSI since 2018 to equip young workers with leadership skills.
The young workers also discussed challenges faced by their peers including union apathy. Some of the factors that contribute to low involvement of young workers and poor attitude towards trade unions included lack of education and publicity about what unions stand for, their campaigns and even achievements in defending workers rights. Intimidation by employers, lack of job security, casualisation of work etc. It was agreed that unions need to increase training and workshops for young workers on trade union rights, value and other employment act. Providing visibility in terms of communicating union achievements using various platforms, leaders being more accountable and mentoring, making union constitutions available online, among others, would increase effectiveness.
Like other countries in East Africa, the young worker representatives had the opportunity to interface and share their challenges and expectations with the national organisers.