Volcanic Eruption
PSI stands in solidarity with workers in Tonga following unprecedented natural disaster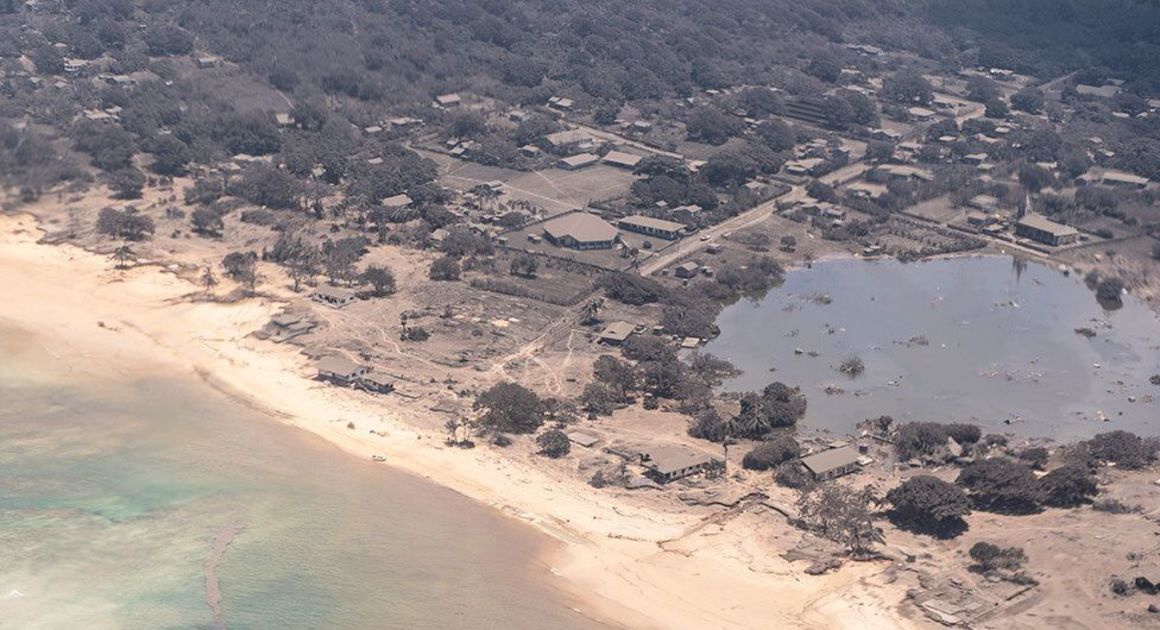 NZDF/BBC
One immediate impact of the disaster has been a communication blackout, with access to the internet and telecommunications being affected, posing complications for relief missions, and cutting Tonga off from the wider world. The continued falling ash has also hampered efforts to deliver water and other supplies by air.
While it has been impossible to contact unions since the disaster, we know that frontline health and public sector workers are already leading rescue and relief missions, without outside support. We know that workers and their families will need our solidarity.
The Tonga Public Service Association has been a beacon of public service trade unionism in the region, recently leading efforts to organise informal sector workers as well as public sector workers. Secretary General Mele Amanaki has sought to promote unionism across the region and is currently a member of PSI's Asia Pacific Regional Executive Committee.
PSI will work closely with the PSA to provide support to their members and communities. If you would like to donate to PSI's solidarity fund for Tonga, you can transfer funds to the account below and insert reference TONGA SF.
Account name: Public Services International (Australia) Ltd
Bank name: Westpac Bank
Bank address: 114 William Street, Melbourne, 3000
Bank account number: 033003 / 614260
SWIFT Code: WPACAU2s
UPDATE: PSI was able to make contact with Tonga PSA's Mele Amanaki on Monday 24 January. In her correspondence, Mele confirmed her safety and that of her members, and stressed that their greatest need was that of clean water:
"Our biggest problem is the drinking water. Most homes have rainwater tanks which we use for drinking (after boiling). We can't drink from it anymore as there is alot of ash there. Most our coconuts maybe finished soon and most of the rural villages are relying on them for drinking and cooking."